Denmark has housed immigrants everywhere. No stone has been left unturned. Even a notorius kindergarten where a boy died due to poor conditions at sewers has been used and also tent cities like one of the southern part of Sealand has been used.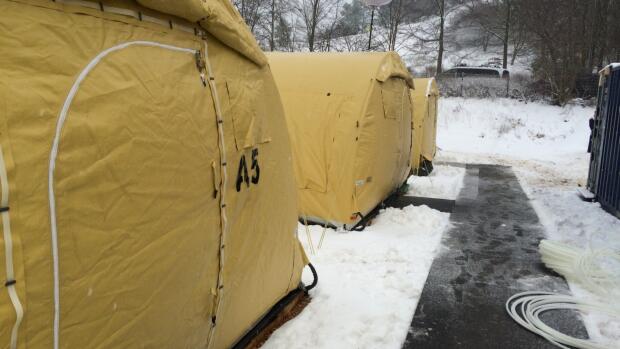 Teenagers who arrive without their parents to guide them molest and insult our women. It is hard to control these boys as they of course have experienced a lot children should not see. But then again. We as ordinary Danes have change our way. Suddenly we have to escort our wives and teenage daugthers to the local supermarket where they could go alone before.
I understand that we cannot ignore the suffering outside Denmark but the suffering is just as hard for us Danes and none seems to sense that.
In order to finance the housing of immigrants where many never will be an asset for our society until they over some generations focus on our Danish lives, friday bars in our high schools and a beer friday afternoon before going home, cuts have been made a lot of places:
Early retirement has been cancelled and for many who work in manual labor they better die on their job to shorten their suffering
Parents who have children suffering from mental issues which is kind of looked down upon experience that they are ordered to pay thousand of DKK. Free hospitals are only for people who are suffering from real illnessses like cancer or broken parts. Mental illnesses in Denmark are not considered real illnesses and that is why parents have to be punished if their children needs treatment for mental illnesses.
Only rich families can afford longer educations. Student apartments are impossible to get. Student grants have been cut. Parents can buy apartments but the new one like those in the Carlsberg city cost DKK 3,000,000 which is out of reach for ordinary Danish families
All schools in Denmark have been ordered to cut two percent of their entire budget. Fewer students and higher grade requirements are the results.
I believe that life has been harder lately. Things are looking really bad for us Danes right now.